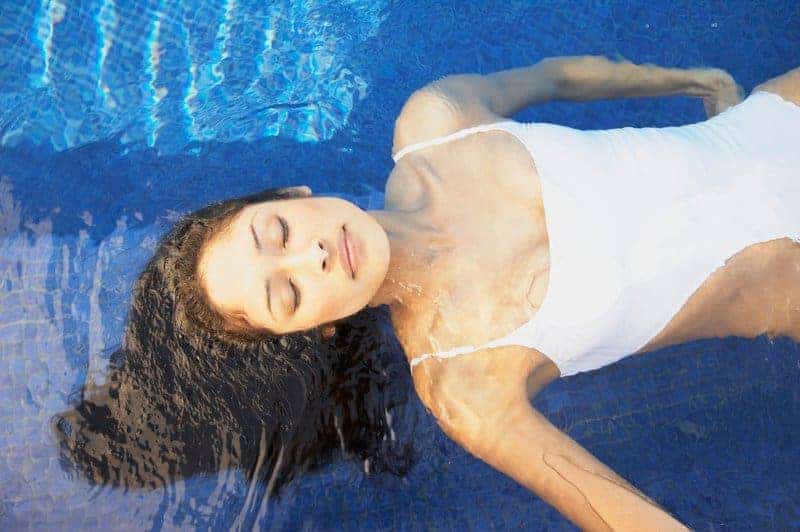 What's standing in your way of getting a swimming pool? For some homeowners, it's the sheer number of decisions, from settling on a pool design to finding a builder. For others, it's the thought of dealing with pool chemicals and ongoing maintenance. And then of course, there's the ultimate road block – cost.
Concerns like these are why many people eventually hit on the idea of getting a fiberglass plunge pool. Combining the many advantages of a smaller pool with the convenience of fiberglass, this is arguably as easy as a backyard swimming pool gets. Breaking it down, here are some ways a fiberglass plunge pool busts through those roadblocks.
Cost
Fiberglass isn't the cheapest material for an inground pool, at least if you're talking about your initial outlay. However, a smaller pool shell typically comes with a lower price tag, as well as cheaper shipping and installation. Things look even better if you take a long view, as the cost to maintain a smaller pool is considerably less – especially if you're planning on heating your pool.
Design
Custom pool installations come with a dizzying number of options, often leading to paralysis by analysis. While there are lots of different fiberglass shells to choose from – and even some options for customization – the process is a lot more like shopping for a new car. The finite number of choices might be a downside for someone who wants to control every aspect of the design, but it's a blessing for someone who wants to keep things simple.
Placement
Finding space for a swimming pool is always a challenge, and it goes without saying that a smaller pool shell makes things a lot easier. Of course, that doesn't mean placement of a plunge pool is always easy. If you're considering a plunge pool, it may be because you're really pressed for space, to the point where a traditional pool design isn't even on the table. Also, the limited options for customizing a fiberglass pool could rein in your ability to get creative with your backyard layout. Still, all-in-all, you have a better shot of finding a home for a plunge pool than other, larger types of pools.
Installation
Compared to concrete pools, fiberglass pools are a snap to install. That's because the shell gets delivered to your home intact, leaving much less for installers to do onsite. When the pool is smaller, the job gets even easier. All of this is great news if you're troubled by the idea of turning your backyard into a construction site for an extended period while the pool goes in.
Maintenance
The surface of a fiberglass pool shell is less porous than a gunite or vinyl pool, making it harder for algae to take root. As a result, fiberglass pools generally require fewer chemicals. Add in the fact that there's less water in a tiny pool like this, and you've got a recipe for minimal maintenance.
As you can see, fiberglass plunge pools don't come with the same hassles as other types of pools. Unfortunately, they also don't offer the same advantages. Far from a one-size-fits-all solution, plunge pools fill a specific niche.
In a nutshell, plunge pools are built for relaxation and aesthetic appeal, rather than swimming and other activities. So, if your dreams of a new pool consist of taking a relaxing dip and lounging near the water with a drink, a plunge pool (fiberglass or not) might be a great choice. If swimming is your thing, you're better off looking into a full-sized pool, a lap pool, or (if space is an issue) a swim spa.
If nothing else, exploring the idea of a fiberglass plunge pool is a good starting point for building the pool you really want. With its simplified options for pool design and placement, combined with fewer worries about maintenance, you're less likely to get overwhelmed right off the bat. And who knows – after thinking it over, you may find that a fiberglass plunge pool actually is the best choice for you.