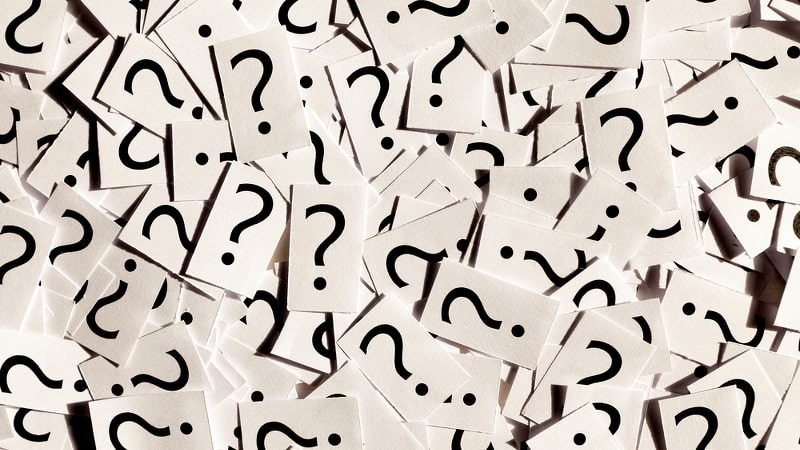 If you want a great pool, you'd better make sure you hire a great pool builder. Unfortunately, when it comes to local contractors there isn't always a lot of information to go on. That's why it's so important to ask the builder the right questions during your first meetings.
But what to ask? By the time you're ready to talk to builders, you probably already have dozens of questions in mind. By all means, jot them down and ask them of each and every builder you meet with, so you can make an accurate side-by-side comparison.
Here are five questions you should make sure are on your list. If you're not asking these, you might be missing crucial information that could determine whether your pool project goes off without a hitch, or becomes a source of numerous headaches.
1. What's your experience?
Obviously, you want to know how long the company has been in business, and how long it's been under current management. But even more importantly, you want to know how much experience they have installing the type of swimming pool you're looking for. For example, if you're looking for a freeform gunite pool, you wouldn't necessarily want someone who has done mostly fiberglass inserts. The same goes for any feature you want that's not standard and/or may be complicated to install. If at all possible, you want someone who has done it before.
2. Who's in charge?
The person you speak with during your initial meetings may not be the same person in charge of installation. You'll want to know who will be running things onsite, how long they've been with the company, and what their level of experience is. After all, what does the company's reputation matter if they're putting an inexperienced contractor in charge of your project?
3. Can I talk to some of your customers?
Any reputable pool builder should be able to give you a list of references. You should contact at least some of them and ask detailed questions about their experiences (see our article on checking references for tips). Visiting a former customer in person is better than a call or email, as you can actually see the completed pool. Better yet, ask to visit an installation in progress to see how the builder works.
4. What's the schedule?
One of the most important things to find out is how soon the builder can start. Pool builders that are in demand may have their schedules fill up quickly in the spring and summer, which could force you to speed up your decision-making process. Of course, you'll also want to know how long installation is expected to last, along with a timeline of the different project milestones. It's normal for things to change in large and small ways as the project progresses, but you'll want to make sure that the initial plan at least works for you.
5. Can you explain… ?
Before you interview a builder, you should take a little time to research the company, including their standing with the Better Business Bureau. If you come across anything that concerns you, ask the builder about it and give them a chance to explain. Keep in mind that it's not unusual for companies that have been around for a long time to have a few unhappy customers. The important thing is to find out if the customer had a legitimate beef, and if so, what the builder did to try and make things right.