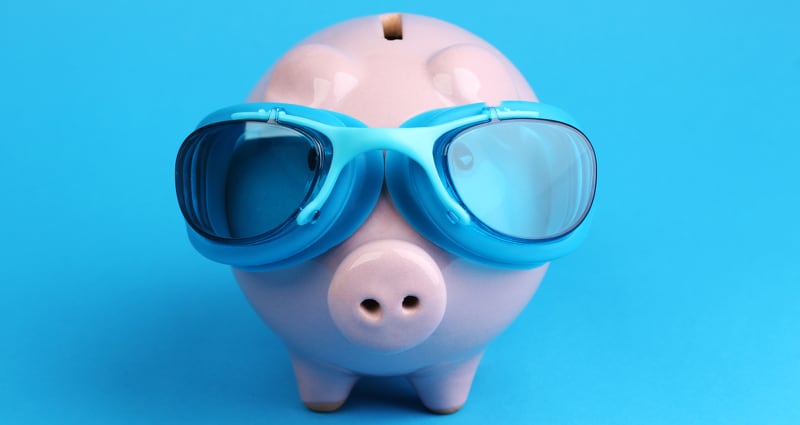 Owning an inground swimming pool can be a vastly different experience depending on where you live. Of all the variables that determine how much an inground pool costs, geography is perhaps the biggest. Construction expenses vary by location, along with the cost of permits, fees, and any safety equipment required by local laws. Even the amount of chemicals you go through in a typical month can change based on the climate of the area in which you live.
But that's not all. Your location also plays a major role in your decision on whether to get an inground swimming pool in the first place. In particular, your local weather determines how many days out of the year you will be able to use your pool. The less use you get out of your pool, the harder it is to justify the high cost of installation.
At least, that's one way of thinking about it. For many homeowners, several months of swimming each year is plenty. Keeping a swimming pool open year-round means more chemicals and more maintenance. For these people, the value of an extra month or two of swimming means little or nothing.
On top of everything else, there are property values to consider. An inground pool is a permanent feature on your property. While it always increases the value of your home, how much it increases it can depend on where you live. It can also impact your ability to sell your home. In warm, dry parts of the United States, for example, a swimming pool is virtually a must for any home. Up north, it can actually make it harder to sell.
Here's a state-by-state look at pool ownership – including cost, climate, and other factors that might weigh on your decision to build an inground pool. While nothing substitutes for getting quotes from swimming pool contractors in your area, these articles will at least get you started.
Swimming Season: Rough estimate of how many days out of the year are warm enough to swim. Obviously, the pool owner's personal preferences will ultimately determine when it's time to open and close the pool.
Avg. Days of Precipitation: Average number of days of precipitation per year based on NOAA data for a representative city. Obviously, in larger states like California and Texas, climate will vary quite a bit from one place to another.
Labor Costs: Construction labor costs relative to the national average, based on data from the Bureau of Labor Statistics. For details, see State Occupational Employment and Wage Estimates.