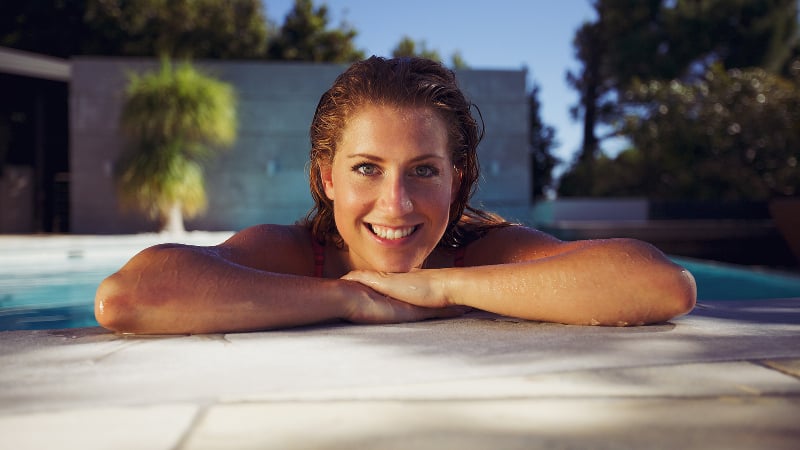 If you've done any planning for an inground swimming pool, you know that there are myriad options to choose from. No one can say what the best inground pool is because it varies from person-to-person and home-to-home. All those options exist not only because homeowners have different budgets, but because they have different needs and preferences.
To build the best inground pool for your home, take stock of what you want out of your new swimming pool and then identify the features and materials that help you achieve it. You've already made the biggest decision in choosing an inground pool over an above ground one. Here are some of the other major decision points to think about.
What Type of Liner?
Vinyl is clearly the most affordable option, while concrete and fiberglass are longer-lasting and flat-out better in the minds of most people. In other words, if you have room in your budget, your choice will likely boil down to fiberglass vs concrete.
These two types of pools are very different, so you'll want to spend some time weighing the pros and cons of each. Concrete (aka gunite) is still the king, but fiberglass swimming pools are becoming more and more popular.
How Big?
Don't assume bigger is better. In addition to paying more for a larger pool, you will also have to give up more space in your backyard. If you don't have much of a backyard to begin with, a larger pool may not even be an option.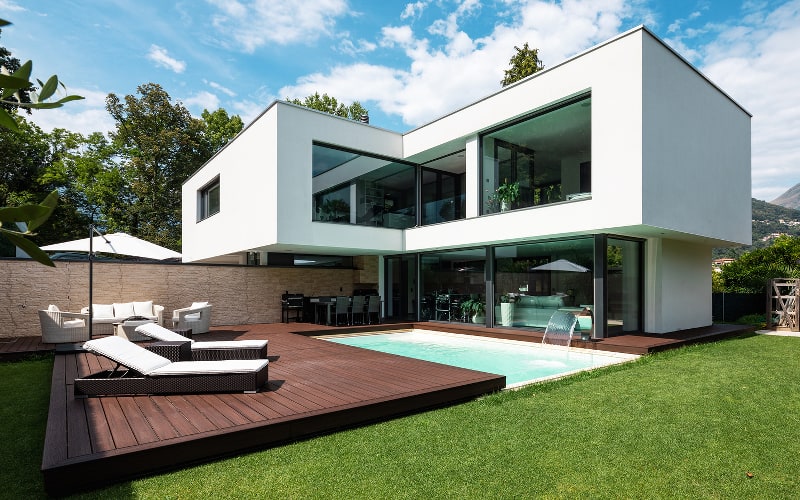 A lot of homeowners decide that a smaller inground pool suits their needs just fine, while not taking up real estate that could be used for other things. A lot depends on how you plan to use your pool. If you want to do a lot of swimming and sports, a standard-sized pool (16 x 32 or larger) may be necessary. If you're only interested in taking a dip, a small pool could be all you need.
Which Maintenance Features?
Keeping your pool up and running can be time-consuming and expensive. The perfect swimming pool should be as self-maintaining as possible (unless you're planning to simply hire a pool service to do the job for you).
This could mean getting an automatic pool cover, a robotic cleaner, or even a full-on automated pool system that you control through your mobile phone. Salt water pools are also increasing in popularity, as homeowners try to avoid dealing with chlorine. Finally, consider your pool heating options carefully, because this can be a major ongoing expense.
What Extras?
By extras, we're not just talking about pool toys and deck furniture. Many extras that aren't included in the price quotes given by builders can add up to more than the cost of pool installation. Some of the more expensive items include fencing, landscaping, diving boards, and slides.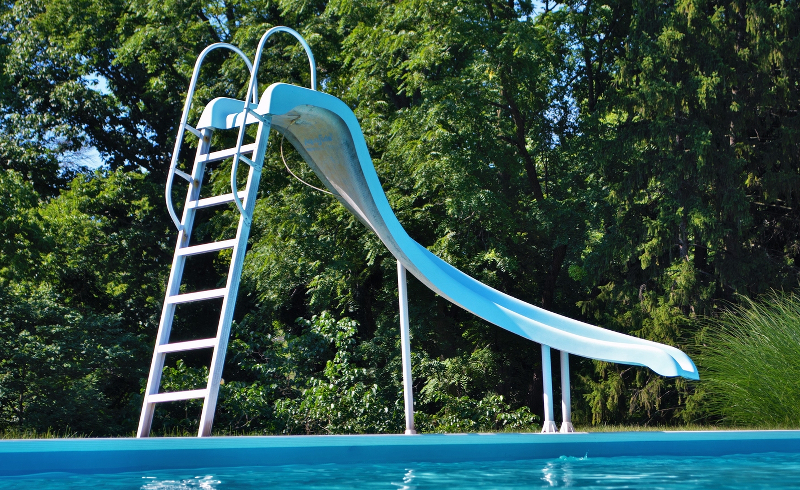 Of course, of all the extra features you can get to complement a swimming pool, one of the most popular (and expensive) is an attached spa. Of course, for many people, a spa isn't really an extra at all – it's an essential feature. The same could be said for any of the upgrades mentioned. The need for additional features is all in the eye of the beholder.
Making it a Reality
As you can see, the best pool is really a matter of opinion. You could spend many hours fantasizing about the perfect pool that has all the features that are important to you. That said, planning your dream pool down to the last detail doesn't mean much if you don't find a pool contractor that can faithfully carry out the job.
As with any home improvement project, it's essential to contact multiple contractors to find one that does the best work at an affordable price. This goes without saying, but communication is also key at every step of the process. Your builder should understand what the best inground pool is in your mind, and have the experience and expertise to make it a reality.