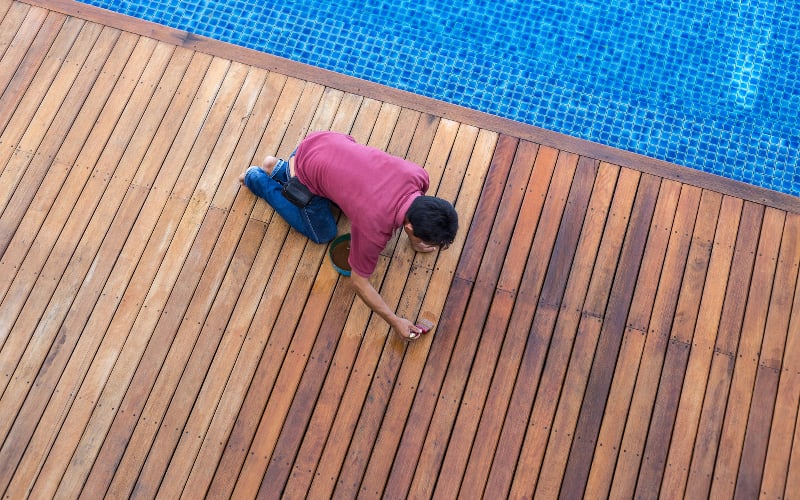 People are notoriously bad at judging long-term costs and benefits, and that's a real problem when you're talking about a backyard swimming pool. An inground pool not only requires a huge initial investment, but an ongoing time and money commitment that lasts for years, or even decades. Whether you're planning for a new pool, or already own one, it can be tough to see the big picture of where your money is going and how you could possibly do better.
Unfortunately, getting the best deal often means spending money upfront. That makes it extra-hard for many people to make the smart long-term decision.
Here are five things you can do that cost you a lot of money now, but could save you even more down the road.
1. Choose Fiberglass
Opportunities for long-term savings begin when you're still in the planning stages. In particular, the liner you choose can have a big impact on future maintenance and repair costs. While expensive to install, fiberglass pools are durable (unlike vinyl pools) and algae-resistant (unlike both vinyl and concrete pools). Granted even in the long-run, fiberglass is generally more expensive than vinyl. But if you're weighing fiberglass vs. concrete, the savings you'll see from spending less on pool chemicals could tip the balance in favor of fiberglass.
2. Get All Your "Must-Have" Features at Once
Pool renovations are notoriously expensive, especially if you're making dramatic changes like adding an attached spa. Even something seemingly simple such as installing a diving board can be ridiculously pricey. As a rule, major built-in features like these are much cheaper to add during the initial construction. In other words, it's cheaper to splurge on your dream pool right away than build it up slowly over time.
3. Get a Solar Pool Heater
No doubt about it – a solar pool heater will pay for itself over time. In most places, solar heaters aren't powerful enough to keep the water at a comfortable temperature. But they don't have to. You can use a solar system alongside a traditional pool heater, which no longer has to use as much energy to get your water to the desired temp. Given the annual costs of heating a pool, it won't take that long for your investment to pay off.
4. Cover Your Pool
According to the U.S. Department of Energy, each pound of 80 degree pool water that's lost due to evaporation costs you 1,048 Btu of energy. If that sounds like an expensive waste, it is. Any sort of pool cover that blocks the wind and slows evaporation is helpful, but you can achieve bigger savings with solar pool covers designed to trap heat from the sun. Even an expensive automatic pool cover could be worth the investment if it means you will keep your pool covered more often.
5. Get an Automatic Pool Cleaner
Rather than hiring a pool service that charges you a monthly fee, you can save money by shelling out for a robotic pool cleaner (besides, watching a robot tool around your pool is a lot more fun than supervising some guy named Stan). Of course, there's more to pool maintenance than cleaning. But if buying a pool cleaner (and/or other pool gadgets) makes it feasible for you to tackle the job yourself, then the cost is pretty easy to justify.
These are just a few of the most popular pool features that can pay for themselves over time. You can probably think of a lot more when you get into the nitty-gritty of building and maintaining your own pool.