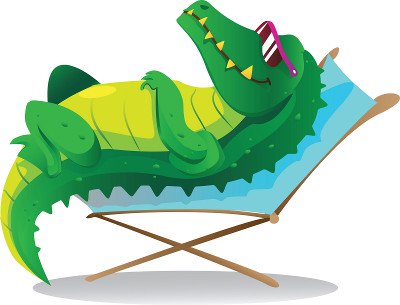 Planning a pool is all about sorting and juggling a million different priorities – from the design, to financing, to hiring and scheduling. While some people revel in all the details, most find the process stressful or even overwhelming. On top of the many decisions you have to make throughout this "journey," there's the ever-present concern of how to pay for it all.
Rather than just diving in, you might want to step back and consider which features have to be in place when you plunge into your pool for the very first time, and which can wait until later. Rolling your pool out in stages is much easier on your cash flow, allowing you to afford more of the features you want. But even if your budget isn't uncomfortably tight, thinking about your pool this way is a classic approach to project planning – starting with the essential, and working down to everything else.
What you'll quickly find out is that many aspects of your pool installation really do have to be determined early on if you want a harmonious design. However, there are a handful of features that – while important – can be postponed for months or even years if need be. Here are five pool features you can safely put on the back burner until you have the time and money to deal with them.
1. Decking
It's important to think about decking when designing your pool, especially since it can alter your outlook on pool size and placement. But whether you actually install your deck and patio at the same time as the pool is up to you. You can certainly put off a major expense by leaving it for later. And frankly, you might be so psyched to swim in your new pool that you won't even miss having a deck for that first summer.
2. Landscaping
A certain amount of landscaping may be necessary for your pool to sit and drain properly. The rest can be put off for later. A lot of people choose to install their swimming pool in the summer and then work on the landscaping in the fall or the following spring when the weather is cooler. One advantage of waiting is that you'll have a better idea of where you might need some shrubs for privacy, a tree for shade, etc.
3. Heaters
A heater is nice to have right off the bat because it expands the amount of time you get to use your pool at the time when you're most keen to use it. That said, pool heaters are easy to add later. If you want to avoid paying for an expensive appliance right away, limit your energy costs, or just try swimming without heating for awhile to see if it's really necessary, you won't hurt yourself in the long run.
4. Automatic Cleaners
Sooner or later, you will probably want to either hire a pool service or invest in an automatic pool cleaner. Having one or the other right away can be useful if you've got residue left in your pool from the fresh installation. Otherwise, hooking up an automatic cleaner is generally pretty simple and can be left for later. The only caveat is that you might want to have a conversation with your builder about what sorts of pumps and other built-in equipment are most compatible with the top cleaners on the market.
5. Toys and Games
If you're planning to install a diving board or slide, it's generally best to do it right away because it will impact the dimensions and layout of your pool. Other things like basketball hoops, volleyball nets, and pool floats can come later. Just make sure your pool is designed for the sorts of activities you want to do – for example, if you're planning lots of sports, make sure you've got a large area of uniform depth.
When selecting a pool builder, look for one that's honest enough to acknowledge which features are optional, and flexible enough to work with you on your priorities. While a certain amount of salesmanship is expected, you might want to steer clear of contractors who are constantly trying to "upsell" and wow you with advanced gadgetry you can't afford or don't need.
Try to get estimates with optional features itemized – it will make it easier to determine whether you can afford a "turnkey" pool with everything included, or just the first piece of the puzzle. Also be sure to take your time in the planning and contractor selection process. Having patience not only helps you make the best decisions, but gives you time to save up money for the project.