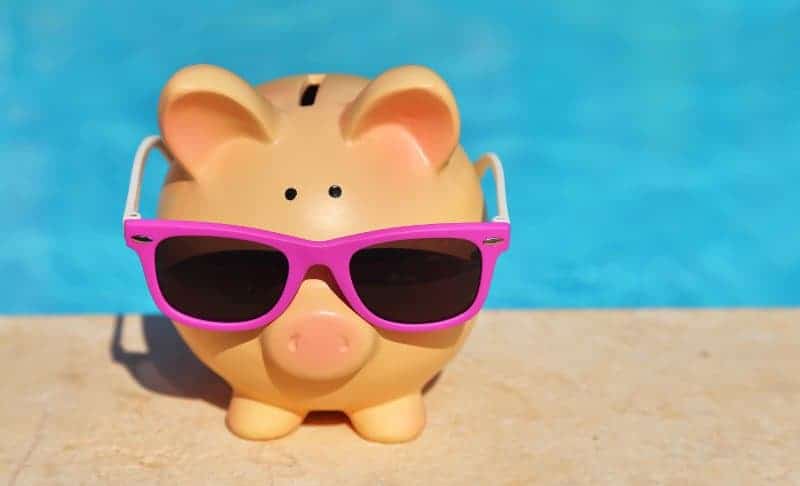 Everyone wants to save money on the things they have to buy. But when it comes to a luxury item – particularly one that will be part of your home for many years – seeking the lowest price isn't wise if it means sacrificing quality.
That's certainly the case with an inground swimming pool, which is both optional and permanent. If you're looking for the cheapest inground pool you can find, you might be on a fool's errand.
That said, there are legitimate ways to keep costs under control while still getting a top-notch addition to your home. The key is to look for the lowest price within the selection of pools that meet your standards. Here are five ways to save money in 2023 – whether it's a few hundred dollars or thousands.
1. Choose Vinyl
Vinyl pools are markedly less expensive than either concrete or fiberglass – in terms of initial price tag, anyway. Unlike the other types of pools, vinyl swimming pools require you to replace the liner every so often, at significant expense. The liner is also more liable to get damaged, though most punctures are easy enough to patch.
Despite these additional upkeep costs, choosing vinyl will generally save you a lot of money. Also, the upside of having to install a new liner every once in awhile is that it instantly spruces up your pool. You can even get a different pattern if you've gotten tired of the old one.
2. Go with a Smaller Pool
A small pool means less material, less labor, and less maintenance. In other words, three of the biggest inground pool expenses are reduced simply by installing a more modestly sized swimming pool.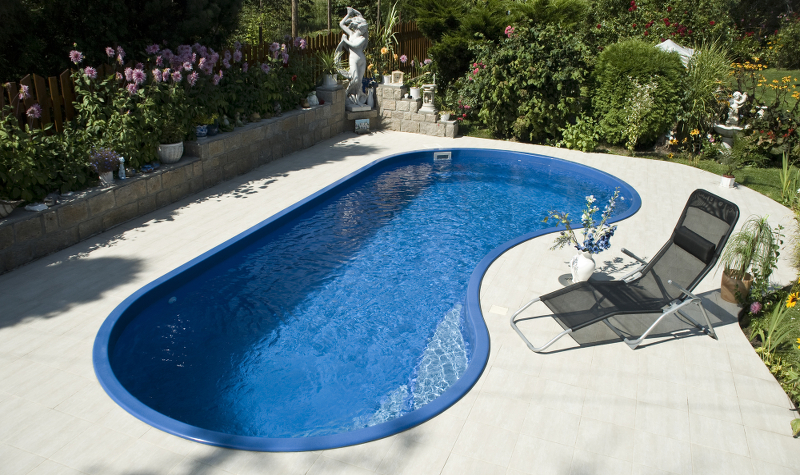 Fortunately, there are a lot of small pool designs that are not only economical, but attractive. In fact, smaller pools are becoming more and more popular for their own sake. If space is limited in your yard, you may actually come to appreciate a smaller (and cheaper) swimming pool that doesn't take up any more space than it has to.
3. Use a Pool Kit
Inground pool kits include everything you need to build your own inground pool. Since hiring a pool company is one of the biggest costs associated with building a pool, you can save a lot by simply doing it yourself.
But what if it isn't "simple?" If you're not capable of installing a pool yourself – and few of us are – then you can always buy a pool kit, and then hire someone to assemble it for you. This could be a handyman who charges a much lower rate than your typical pool company, or just a capable friend. Of course, whatever you do, make sure you're in compliance with local residential pool laws.
4. Install in the Fall
Spring and Summer are the big seasons for pool installation. By zigging where other would-be pool owners are zagging, you may be able to get a better deal on installation. With fewer projects scheduled, contractors are sometimes more eager to get new customers to sign. This is also the time of year when there are a lot of sales on pool equipment.
Of course, the downside of this is that you won't get to use your new pool right away. But if you're looking to trim costs as much as possible, a little patience might do the trick.
5. Cut Out the Extras
When you're trying to minimize costs, optional features are an insidious threat. At every turn, there are tempting extras and upgrades that can drive up the total cost of installation. This is on top of tack-on costs that are unavoidable, including fences and other safety features that might be required by law.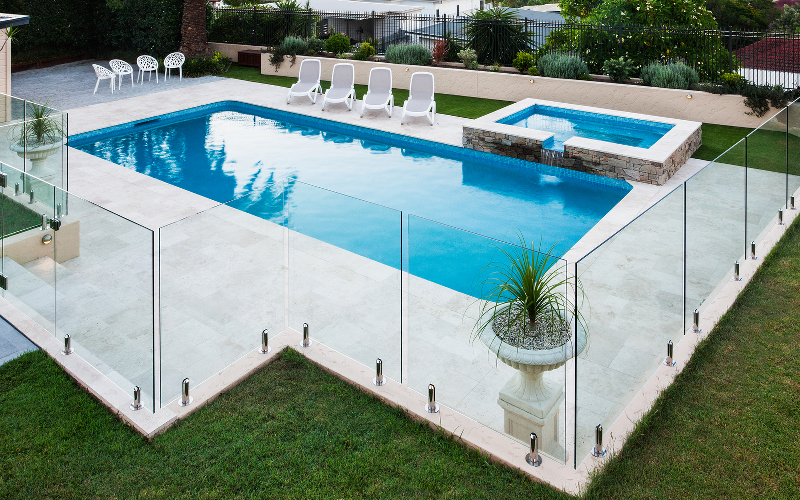 If you really want to spend as little as possible, avoid those neat optional features – or at least stick to ones that promise to save you money in the long run. To clarify your thoughts, make a list of the features you're considering, and divide them in to Needs and Wants. Then, if you want to keep your expenses as low as possible, toss out that list of Wants.
These are a few of the more aggressive strategies for building the cheapest inground pool possible. Of course, cost is – or at least, should be – only one consideration when installing a new pool. If you save money by accepting lower quality or forgoing features that are important to you, then what's the point of even having a pool?
That brings us to what's not on the list – using cut-rate materials or hiring the pool contractor with the lowest bid (regardless of qualifications). While things like that will certainly save money on the install, it's likely they'll cost you more down the road. As many survivors of bad swimming pool installations can attest, the most expensive pool is one that has to be redone a few years later.