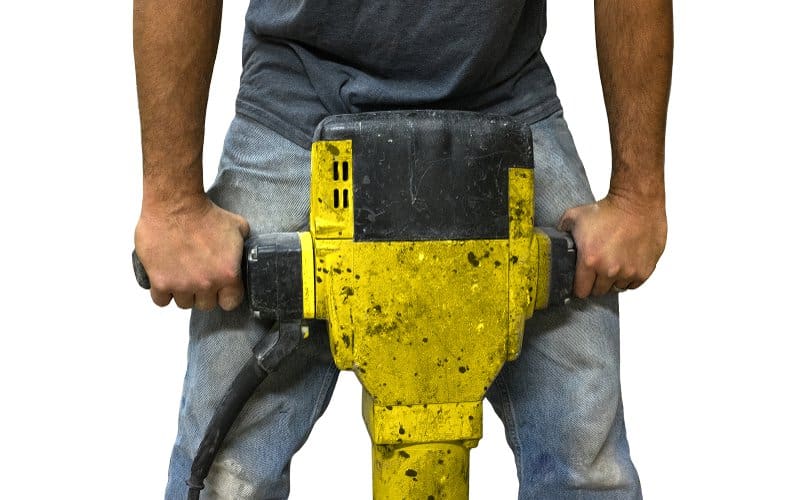 When you install an inground swimming pool, the last thing on your mind is the possibility that you will have to get rid of it one day. This is especially true if you're building a gunite or fiberglass pool that's built to last for decades.
And yet the demand for pool removal is strong enough that there are companies that specialize in the service. Here are a few of the main reasons people decide to remove a swimming pool:
The pool needs extensive repairs/renovations that the owner can't afford or simply doesn't want to pay for
The space is needed for something else (possibly even a new, upgraded pool built from scratch)
The owners have lost interest in owning a pool, or sold their home to someone who doesn't want it for whatever reason
So, how much does it cost to remove an inground pool? As usual, it depends.
What's Involved
Unfortunately, you can't simply backfill an unwanted pool with dirt and call it a day. With no way for rainwater to drain out of the shell, your old pool will quickly become a muddy, unstable mess. There's also the possibility of the pool rising up out of the ground over time as the earth exerts pressure on it.
At a minimum, pool removal involves pulling up the pool deck and punching large holes in the shell to allow water to drain. Then the pool can be backfilled and landscaped over. This is the least expensive option, and may even be possible for an ambitious do-it-yourselfer with access to a jackhammer.
However, there are many situations where this no-frills form of pool removal isn't desirable or even possible. For example, if you're planning to build a structure on the spot, you'll likely need to demolish or haul off all the old pool materials. Local laws may also have something to say about how much of your old pool you can leave buried in the ground.
The cost of a complete swimming pool demolition varies depending on the size of the pool, the exact materials to be removed, and whether your backyard offers easy access for heavy duty equipment. There are also price differences between different contractors, so the rule about getting multiple quotes applies here. Don't be surprised if the cost is $10,000 or more due to the amount of labor involved.
A Deeper Dive Into Pool Removal
Regardless of whether your pool removal project lands on the cheap or expensive end, there's one other potential "cost" to be aware of. We're talking about the damage that pool removal could do to your property value.
The effect of a swimming pool on a home's value varies from place to place, but in many cases losing a pool will have a negative impact (unless the pool in really bad shape, in which case getting rid of it could actually help). The last thing you want is to lose a bunch of equity in your home, on top of paying a hefty pool removal bill. Before filling in a perfectly good pool, you might want to confer with a knowledgeable real estate agent so you understand the consequences.
On the other hand, there's at least one way to recoup some of the cost of removal. If some of your pool equipment is still in good shape, you can always sell it to the highest bidder – potentially fetching a significant price. There's an active market for used pool equipment on eBay and other websites. That old pool pump of yours might fetch more than you think.
It's natural to reevaluate your plans once you tally up the price of pool removal. You may decide that it makes more sense to put your pool in "low maintenance mode" until you sell the house. Or, when you compare the costs side-by-side, you may find it tempting to double down on your pool by remodeling. You won't know what the best course of action is until you have all the facts.