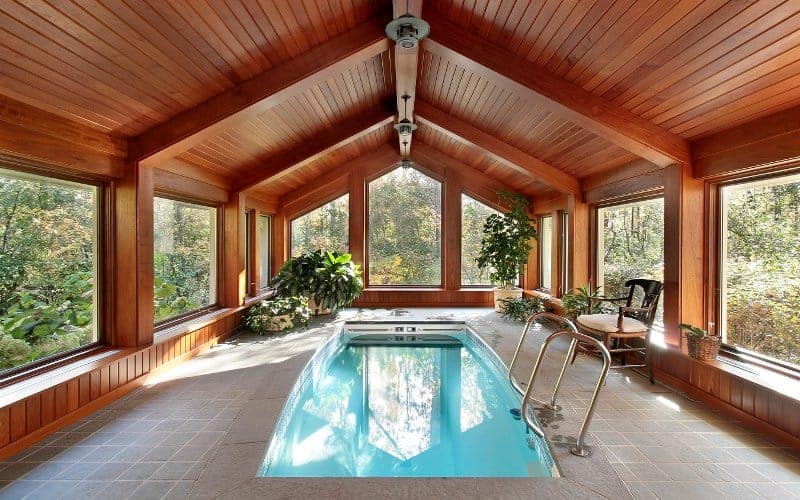 For many homeowners, the biggest obstacle to getting a swimming pool in 2023 is the nagging feeling that they just won't get enough use out of it. No matter how big your budget is, you can't change the seasons or guarantee that Mother Nature will cooperate on any given day. The only way to be sure that you'll be able to swim year round, rain or shine, is to build your pool indoors.
If this is your plan, be prepared to pay up. Indoor swimming pools cost a lot more than their outdoor counterparts, perhaps double or more the price. As the old saying goes, if you have to ask how much they cost – you probably can't afford one. Here are some of the things that go into the (high) cost of indoor pools.
Materials and Installation
First and most obvious are the "normal" costs of building a swimming pool. You can generally use the same sorts of pool liners and other materials for an indoor pool that you can use for an outdoor pool. If anything, you might have more options for indoor pool construction because components such as decking don't have to be strong enough to withstand an outdoor environment.
Another potentially significant difference is that you don't have to install a pool fence or other safety equipment that may be required by local building codes. Of course, what the building code giveth, it can also taketh away. Depending on where you live, alternate regulations may apply when installing a swimming pool indoors.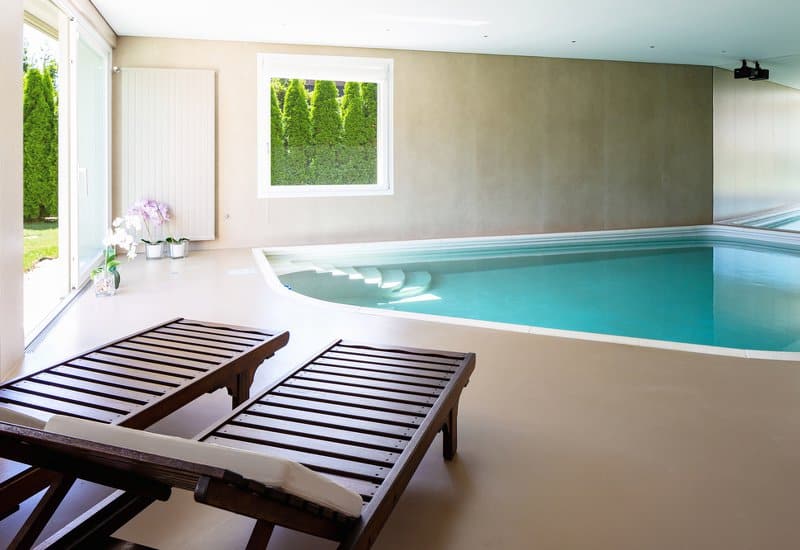 Home Renovation
Here's where the cost of an indoor pool begins to rise. In fact, you might say it skyrockets.
A swimming pool isn't something most people can add to their homes without extensive – and expensive – modifications. Things are easier if the pool is part of a new home construction, or housed in a standalone structure. But one way or another, you've got to find space for the pool and all that goes with it, and that's going to cost extra.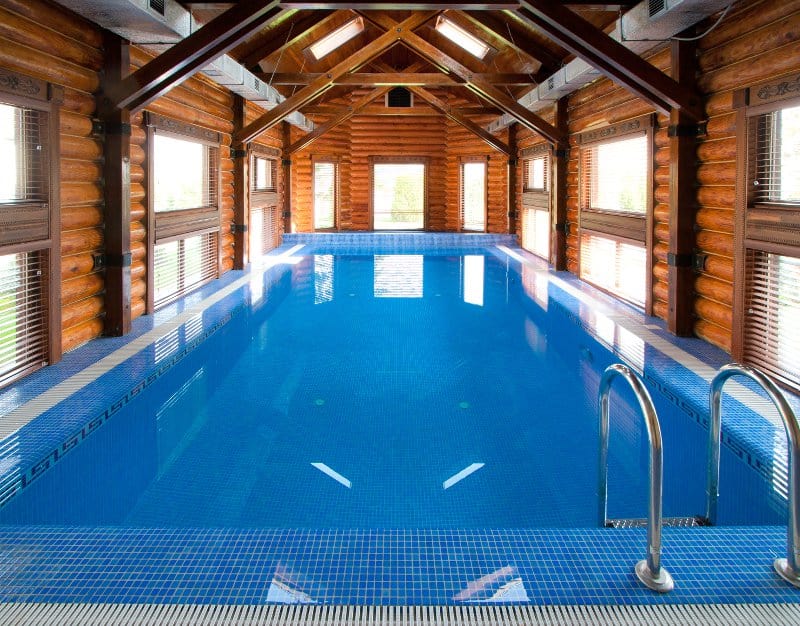 Fortunately, a good indoor pool design can work wonders even in a modest interior space. That's why, while it might cost more to hire a top-notch indoor pool builder, it's likely worth the investment. It takes a special type of expertise to handle the challenges of building a swimming pool indoors.
Ventilation and General Maintenance
Perhaps the clearest difference between indoor and outdoor pool installations is that indoor pools need a special ventilation system that either exchanges or dehumidifies air. Without it, the humid air generated by the pool can quite literally wreck your home. Buying and running a dehumidifier system can get pretty pricey. An automatic pool cover is probably a good idea to help limit evaporation, but that's another upfront expense.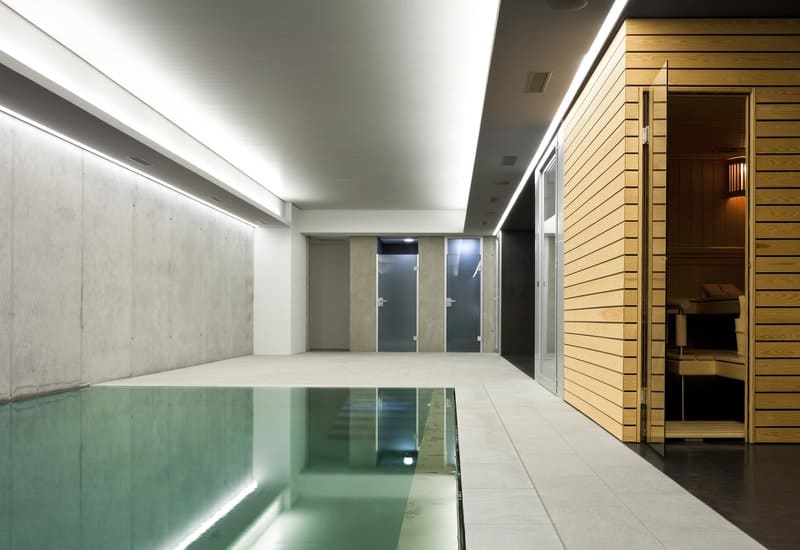 However, in other respects, indoor pools are actually cheaper and easier to maintain than outdoor pools. They require fewer chemicals, less cleaning, and zero leaf-skimming. All told, you probably don't need a pool service to maintain an indoor pool – an advantage that can save you a lot of money over time.
How to Save Money on an Indoor Pool
As with inground pools in general, there are too many factors to definitively answer the question of how much an indoor pool is going to cost. Nor is there a simple cost calculator. What we can say is that there are a handful of ways to lower the price you have to pay (most of which apply to outdoor pools as well).
One alternative is to get an indoor swim spa. These watery treadmills feature powerful jets that allow you to swim in place. Swim spas can be installed inground, but most often rest on the floor. That, plus their limited space requirements and lower maintenance costs make them a much more affordable option than a typical indoor pool (though the price can still rise into the tens of thousands depending on the model and features).
Another option is to use a partial or temporary enclosure. This could include anything from a roof that shelters the pool from rain, to a greenhouse-style structure that can keep the pool warm even in bitter weather. Again, these setups aren't easy or cheap to build – that is, unless you're comparing them to getting a full-blown indoor pool.