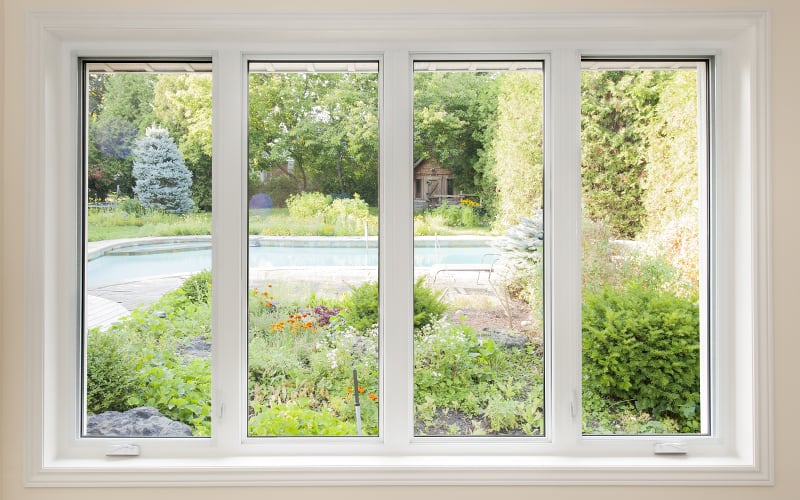 Ah, regret. Just about every swimming pool owner has to live with it. No matter how carefully you plan, you're bound to get something wrong – and given the cost of inground pool renovation, you're probably stuck with it for a number of years.
One of the most common regrets pool owners have is not building the pool close enough to the house. It's not that people don't give it enough thought. After all, pool placement is a big, early concern that's pretty hard to ignore. The problem is that people don't anticipate exactly how they will eventually use their pool, and weigh that properly against other factors.
To avoid the woulda-coulda-shoulda's, be sure to give pool placement a little extra thought before making the final decisions. Here are five reasons you might want to keep your pool close at hand.
1. Convenience
Simply put, you're going to be making a lot of trips to and from your pool – and for about half of them, you're going to be dripping wet. It's hard to overstate how handy it is for swimmers to have easy access to a shower and toilet. If you plan to entertain, or just eat meals on your pool patio, it's also convenient to have the kitchen close by. Finally, having a garage or other storage area nearby makes pool maintenance a bit easier.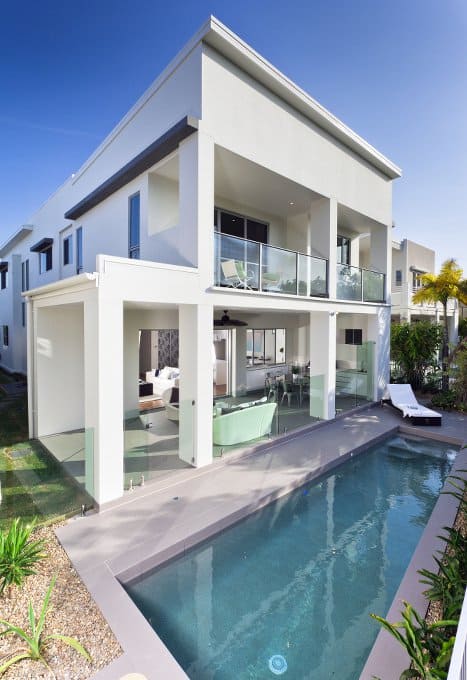 2. Space
Not everyone has the luxury of a large backyard, so in many cases, placing the pool close to the house is the only option. However, even when you've got some area to work with, keeping the pool tucked into a corner close to the house might be the most efficient use of space. Why not save the rest of your yard for other activities?
3. Privacy
In many cases, a simple fence doesn't provide the sort of privacy people want for their swimming pool. Trees, shrubs, and other plants are needed to fill in the gaps. However, this is much less of an issue when the pool is close to the house, which serves as the ultimate view-blocker.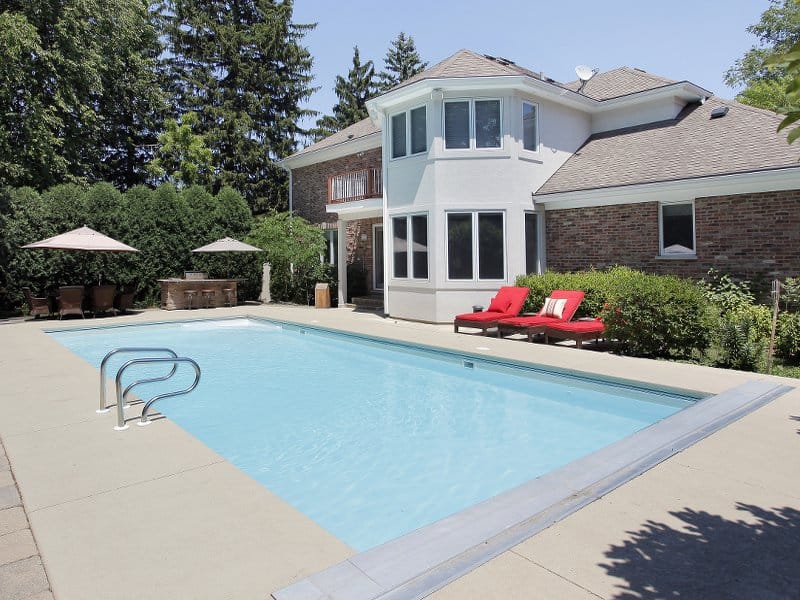 4. Aesthetics
A pool is more than just a recreational area. When thoughtfully designed, it's also great eye-candy for your property. Keeping the pool close to the house allows you to enjoy the scenery more – which is especially nice in warmer climates where you can keep your pool open most or all of the year. Many people also love the sound of water, and incorporate things like waterfalls to produce perfectly tranquil background noise for their home.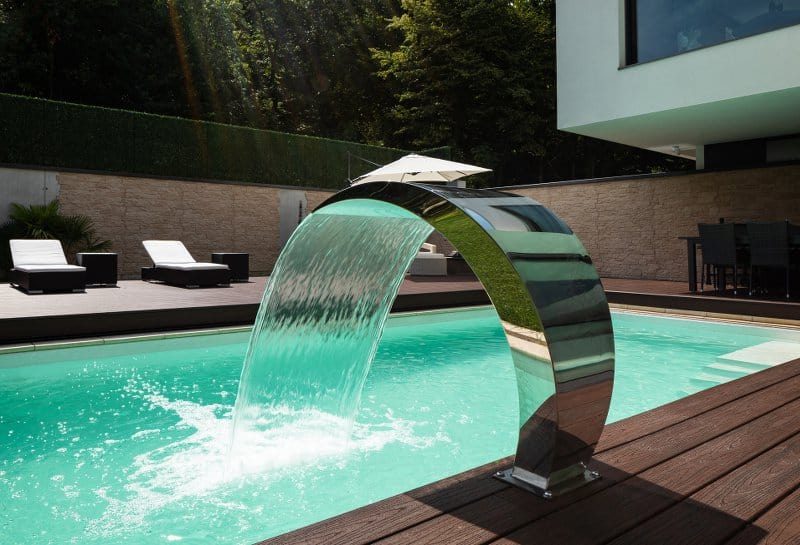 5. Safety
While safety comes last on the list, it's a primary concern for parents of young children who are thinking about building an inground pool. Having the swimming pool right outside your door makes it much easier to see and hear everything that goes on in it. Just as important, it allows you to get to the scene quicker if an accident happens. When it comes to pool safety, it's no exaggeration to say that every second counts.
Of course, all of this is just one side of the argument. There are also many good reasons to place your pool farther from the house. For example, if you're set on a freeform design, it generally makes sense to build the pool against a more natural backdrop. It might look awkward next to the straight, man-made angles of your home.
As a final reminder, it's always smart to listen closely to the advice of your builder and/or designer. While few homeowners go through the process of building a pool more than a couple of times, these professionals do it for a living. Just make sure they address your concerns and desires. If one of your priorities is to have the pool close to your house, then they should be able to work with that.