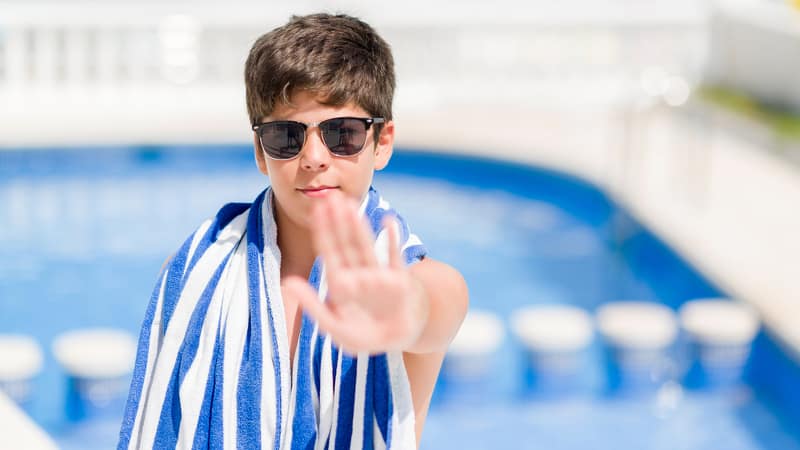 Inground pools are beautiful, prestigious, fun, great for your health, and generally considered to be all-around wonderful things. Sure, built-in swimming pools cost a lot to install, but it's not like you're throwing that money away – adding a major feature like this to your property increases its value. Given all that, why would you wait to install your own backyard pool?
Actually, lots of reasons. As a permanent part of your property, an inground pool requires a level of commitment that goes far beyond above ground pools. The cost and scope of pool construction is also on a whole different level than most home improvement projects. With such high stakes, it's no wonder many experts recommend starting your pool planning at least a year in advance.
5 Really Good Reasons to Hold Your Horses
From the moment you begin to ponder the idea of having your own pool, the anticipation of that first plunge begins to grow. Before you let your excitement get the better of you, take a deep breath and consider the following reasons you might want to take your time.
1. Information gathering. Starting out, there's simply no way to anticipate all the details that lie before you if you decide to build a pool. It's important to read up, talk to pool owners, and generally become as knowledgeable as you can.
2. Decision making. Once you know everything there is to know about pools, you should still take your time when deciding whether getting one makes sense for you. The same goes for choosing a pool contractor, which is the single biggest factor in determining the success (or *gulp* failure) of the project.
3. Design. Installing a pool isn't like rearranging furniture. Once you decide on a layout, you're stuck with it (unless you want to pay for an expensive renovation). Your ideal design will probably evolve over time, so make sure there's plenty of runway to get it right the first time.
4. Financing. Even a small built-in pool will likely make a huge dent in your bank account. With time, you can save up money, look for the best financing, and potentially get yourself a better pool with more features.
5. Timing. Inspired by warm weather, many people begin thinking about getting a pool in Spring or Summer. However, Fall is arguably a better time to build because pool companies are less busy and more apt to give you the best deal.
Try Before You Buy (No, Really)
If you're itching to get a swimming pool as soon as possible, you might want to consider getting an above ground pool for the short term. Companies like Intex sell above ground pools in a variety of shapes and sizes, many of them replicating the "inground experience." These deluxe models can cost thousands of dollars, but are still cheap compared to the cost of installing an inground pool.
Above ground pools are comparatively easy to install and don't require a long term commitment. Removing an above ground pool is comparatively quick and easy. Best of all, you can usually sell your used above ground pool and recoup a good chunk of the money you put in.
If you're on the fence about getting a pool, this is the perfect way to get your feet wet (so to speak). Above ground pools require a lot of the same maintenance as their inground counterparts, giving you a chance to try out pool ownership before shelling out big bucks. After spending a summer with one of these pools, you may decide to keep it, ditch it, or upgrade to something more permanent. With these options, you should be able to decide what's best for your home – provided you take your time to make the right call.